Watch Out for This Costly Mistake When Transferring Travel Rewards
[ad_1]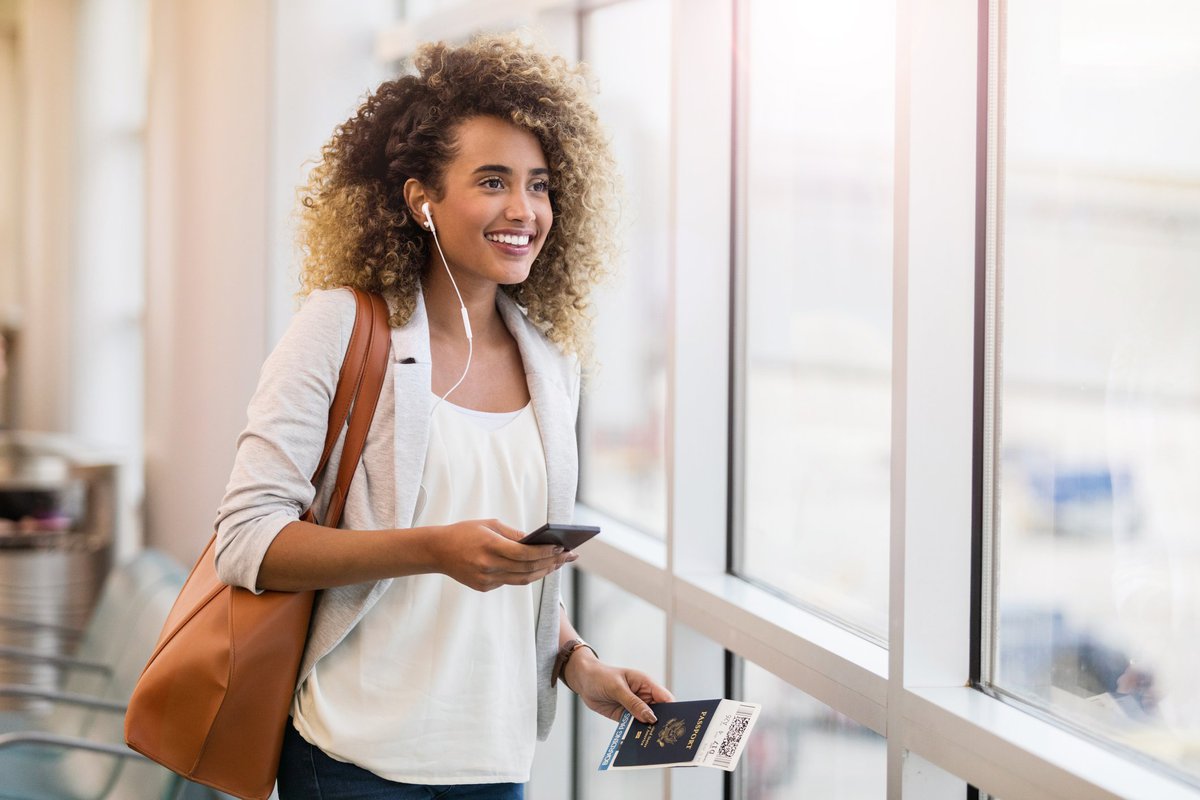 Don't make a decision you regret with your hard-earned travel rewards.
---
Key points
Some credit cards earn rewards that can be transferred to different airline and hotel loyalty programs.
These travel rewards are valuable for the flexibility they provide.
Transfers are usually irreversible, so be careful where you send your rewards.
---
Many of the most popular travel credit cards earn transferable rewards points. This means you can transfer those points to the loyalty program of any travel partner the card issuer has. For example, if Delta Air Lines is a partner with your credit card's rewards program, you could send 50,000 points to your Delta SkyMiles account and turn them into 50,000 miles.
Transferable points can be extremely valuable, which is why many travelers use them most often. Being able to send your points to different airlines and hotels opens up a lot of cheap travel opportunities. But before you go through with a transfer, there's a big mistake you need to watch out for.
Don't transfer without a plan
The most costly mistake I see with travel rewards is transferring them without researching booking options first.
Discover: This card has one of the longest intro 0% interest periods around
More: Consolidate debt with one of these top-rated balance transfer credit cards
Once you transfer points, it's almost always irreversible. For better or worse, your rewards are now part of the loyalty program you chose. Even if you decide later that you actually don't like any of your options with that loyalty program, there are no take backs.
Unfortunately, some people jump the gun here. They see that there's a bonus available with a certain transfer partner, or there's an airline or hotel they use often. Then, they transfer their points, assuming they'll be able to book something they like.
If you're lucky, it works out that way. But you could also end up getting a very low value for your points like this. Here are some common examples of how a transfer to a travel partner can go wrong:
Rewards could be worth less in that loyalty program. That's the case with many hotel loyalty programs, where rewards may be worth $0.005 per point or less. You could most likely get more value by redeeming your points in another fashion.
There may be high award booking fees. Certain loyalty programs, such as British Airways Executive Club, are known for tacking expensive fees onto bookings made with travel rewards.
The travel partner might not have award space available. You don't want to transfer points, only to find that there's nothing you can book.
When you have a travel credit card with transferable rewards, you have a lot of options and flexibility. You could send them to any airline or hotel that's part of your card's rewards program. After you confirm a transfer, all those options and flexibility go away. That's why you need to be 100% sure of what you're doing before you commit your points.
How to use points like a pro
There's an easy way to avoid this issue — decide what you want to book before you transfer your travel rewards.
As an example, if you'd like to book airfare, and you have points you can transfer to United, search for flights you can book in miles on the United website first. If you find a good deal, then transfer over enough points to cover the ticket.
The most challenging part is deciding what's a good deal, because it's not always obvious. What I like to do is figure out a baseline value for my travel rewards first. To manage that, I see how much I could get for them if I redeemed them as cash.
With transferable rewards, card issuers normally give you the option of paying for certain types of purchases in cash, using your rewards at a fixed rate. For example, many card issuers let you pay for travel purchases with rewards at a rate of $0.01 per point, or $0.015 per point, or some other amount. The exact value depends on your credit card.
Let's say you can redeem rewards at $0.01 per point towards travel. That means you could make a $500 travel purchase for 50,000 points using the card issuer's travel portal. In that case, only transfer your points if there's an opportunity to get a higher value. Here are a few quick scenarios to better explain this:
If you can book a $700-per-night hotel for 25,000 points per night, transfer away! That's nearly $0.03 per point in value.
If a $1,000 award airline ticket will cost 100,000 miles plus $430 in taxes and fees, don't transfer your rewards. Either keep looking for a better deal or redeem through the card issuer's travel portal.
Ultimately, transferring your travel rewards should be the last thing you do before booking. Find the award airfare or hotel stay you want first, and bring over your rewards once you're sure you're ready to book.
Top credit card wipes out interest until 2023
If you have credit card debt, transferring it to this top balance transfer card secures you a 0% intro APR into 2023! Plus, you'll pay no annual fee. Those are just a few reasons why our experts rate this card as a top pick to help get control of your debt. Read our full review for free and apply in just 2 minutes.
[ad_2]

Source link