It's a bumpy ride for the travel industry, a new study suggests
[ad_1]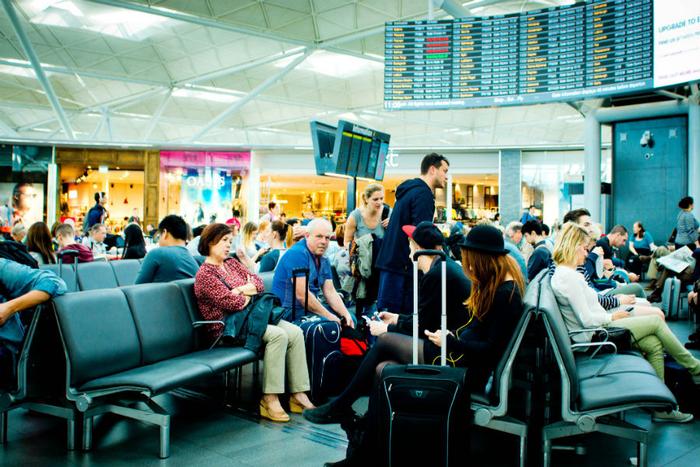 If you haven't taken a trip lately, you might want to press pause for a little longer. According to the latest American Customer Satisfaction Index (ACSI) Travel Study, consumer satisfaction with airlines is anything but a flight of fancy, hotels aren't hosting happy guests, and car rentals are still stuck on the side of the road.
"Many folks ventured out to travel for the first time since the pandemic hit only to be met with lackluster service and dashed hopes," says Forrest Morgeson, assistant professor of marketing at Michigan State University and director of research emeritus at the ACSI.
"We see this with hotels, where the quality of amenities and food services both dip below customer experience benchmarks of 70. Anyone who anticipated their travel experience would feel like the 'normal' pre-pandemic days are likely coming away sorely disappointed. While the desire to travel may be up, it might be time to adjust your expectations."
JetBlue is flying high
It's been a rough year for airlines. First, the U.S. Department of Transportation has been flooded with complaints, and now the ACSI study shows passenger satisfaction slipping 1.3% to an ACSI score of 75 out of 100.
In the top spot, it's JetBlue, up 3% to 79. American and United, both up 3% to 77, climb into a four-way tie for second with Delta and Southwest, which both slid 3%. Alaska Airlines also lost three percentage points and scored 75, good enough for 6th place. The ultra-low-cost carriers had nothing ultra to crow about. Frontier fell 3% to 66, and Spirit declined 5% to 63.
Consumers are having a hard time finding anything good to say about airline operations. The best score respondents could give anything as the quality of an airline's mobile app with a score of 81.
Unfortunately, all the things that consumers would like to love in an airline wound up with the lowest scores – availability and size of overhead storage, quality of purchased in-flight beverage and food, quality of complimentary in-flight beverage and food, quality of in-flight entertainment, and in last place, seat comfort.
Marriott is in the lead when it comes to hotels
When it comes to lodging, the hotel industry needs a lot of help. Guest satisfaction overall falls 2.7% to a score of 71, with over half of the major hoteliers posting ACSI declines of 4% or greater.
However, Marriott customers liked what they saw. The chain became the industry satisfaction leader after improving 3% to 78.
Last year's hotel leader, Hilton, dropped 4% which put it in second place with an ACSI score of 76. After that, it's Best Western, IHG, Choice, and Hyatt logged scores ranging from 73-75.
Sort of like the budget airlines, the budget hotel chain G6 Hospitality (Motel 6), plunged 15% to a score of 56.
Alamo is a surprising winner in the car rental game
Like all other aspects of travel, satisfaction with the car rental industry has had a rough time convincing consumers, too. Overall, the category lost 1.3% to an ACSI score of 75.
Alamo – which makes a solid effort to respond to consumer concerns – drives to the front of the pack, improving 4% to 79. After that, a trio of brands are tied at 76: Enterprise (down 3%), Hertz (up 1%), and National (up 1%). Thrifty sits at the bottom of the industry, slumping 3% to 70.
Marriott, JetBlue, Alamo? What's going on here?
"Brands like Marriott, JetBlue, and Alamo rarely are mentioned when travelers talk about bad experiences," travel expert Sandra McLemore told ConsumerAffairs.
"There are several reasons for this but the most effective is having a clear vision of how they want their customers to feel and the experience they want them to have, and then empowering on-site staff to make decisions to bring that vision to life. You won't hear very often from any of those brands  'there's nothing we can do.'"
McLemore said that the corporate brass at those companies empower their managers to use the tools and resources they have to the best of their ability – something she said she's rarely seen in her 22 years and 90 countries worth of travel.
"In my professional opinion, this is why brands like Marriott, JetBlue, and Alamo are so successful, and why their competitors often struggle."
[ad_2]

Source link